On 4/27/17, enter the Tempus realm, a world of darkness and fear. Show your courage and fight your way to the King of Tempus, on a quest to free your people. This release brings the storyline to a close with the addition of the 5th world to play. Tempus brings 16 new levels, 15 unique and challenging enemies, and 8 more achievements. All the music in the game has been replaced with tracks from Mike Pettry, and they're awesome! Get excited.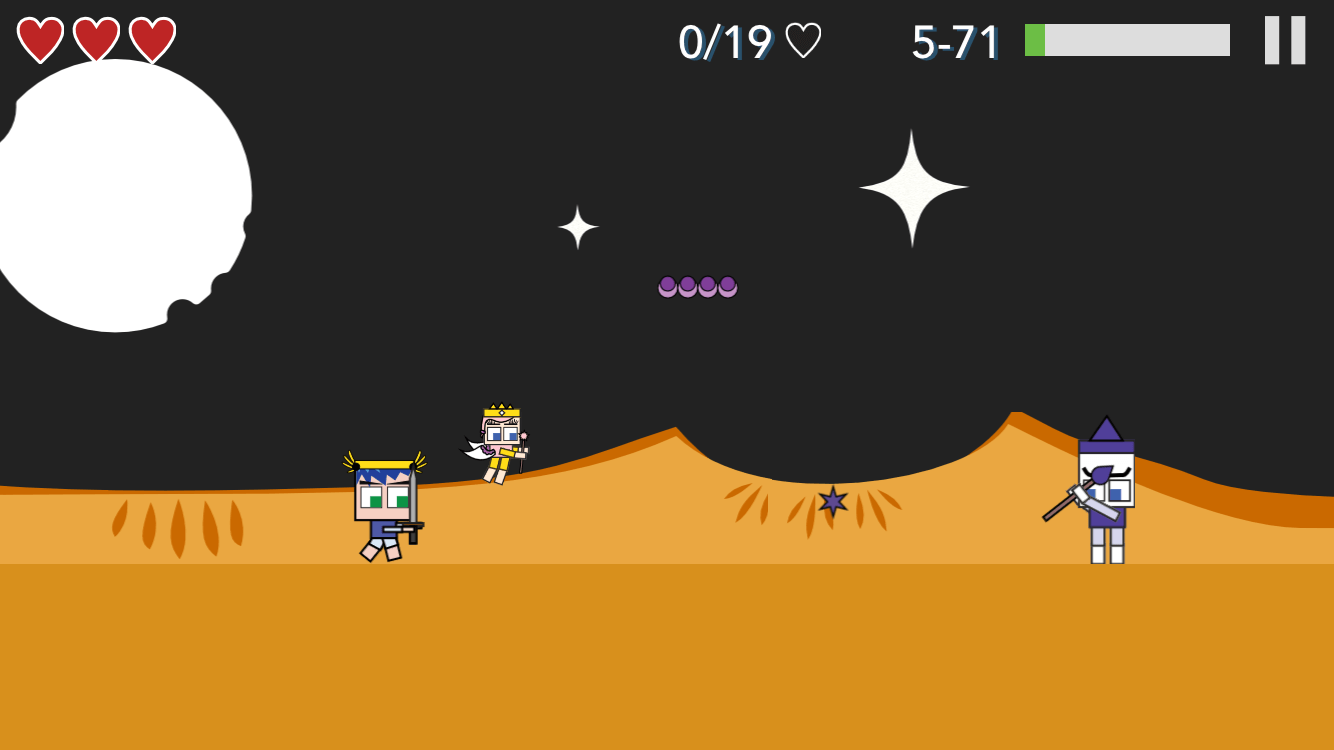 Jim in Tempus facing a Wizard! He's guarded by his new fairy buddy.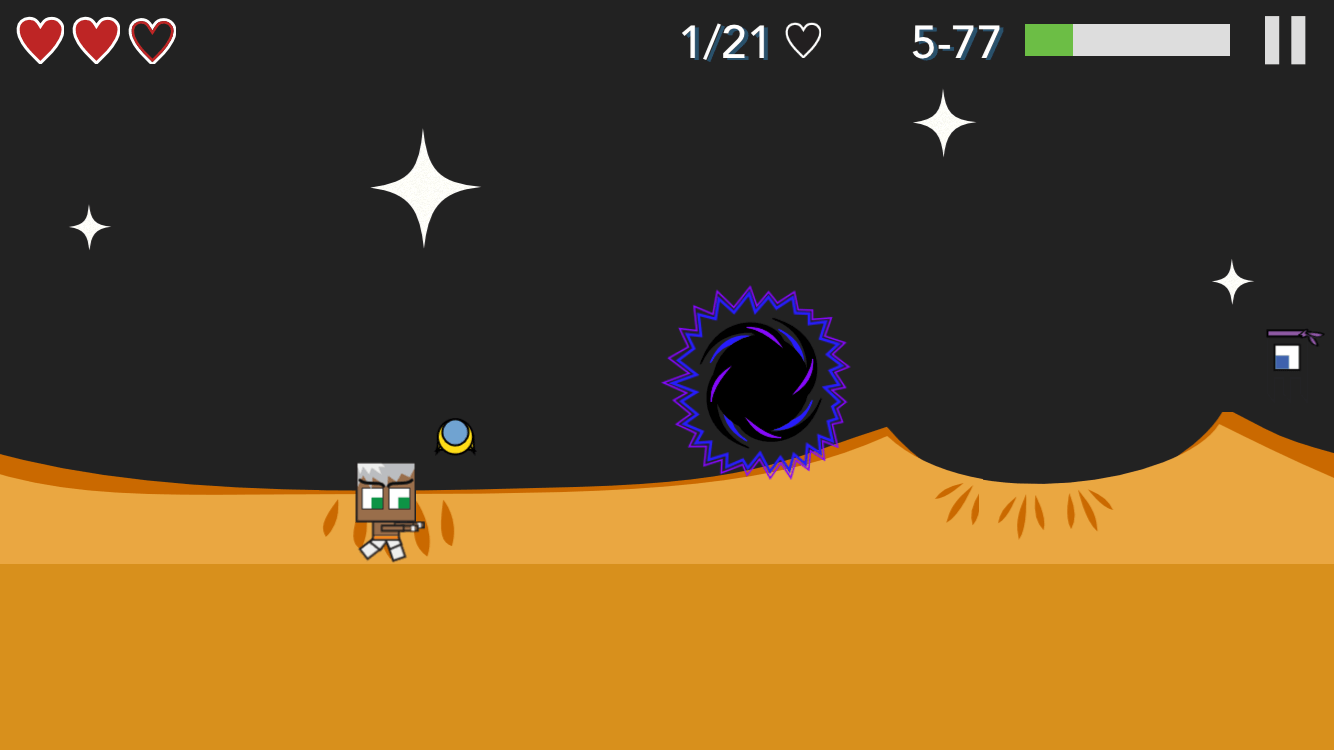 Leonard in Tempus nearing a tough to see Ghost! First he needs to dodge those obstacles.