UNICORNS, CATS, and PUFFINS, OH MY! Help Slanky reach infinity in this wacky endless runner. Test your skills and get tons of upgrades! Tap, tap, tap some more.
Features
Get wacky, get serious, get fun.
Ride unicorns and carry them up ladders.
Strap on a cat with a rocket and go ZOOM!
Rely on your buddy, Mr Puffin, to save you when you need him the most.
Avoid the fairies, no matter how charming they are
Screenshots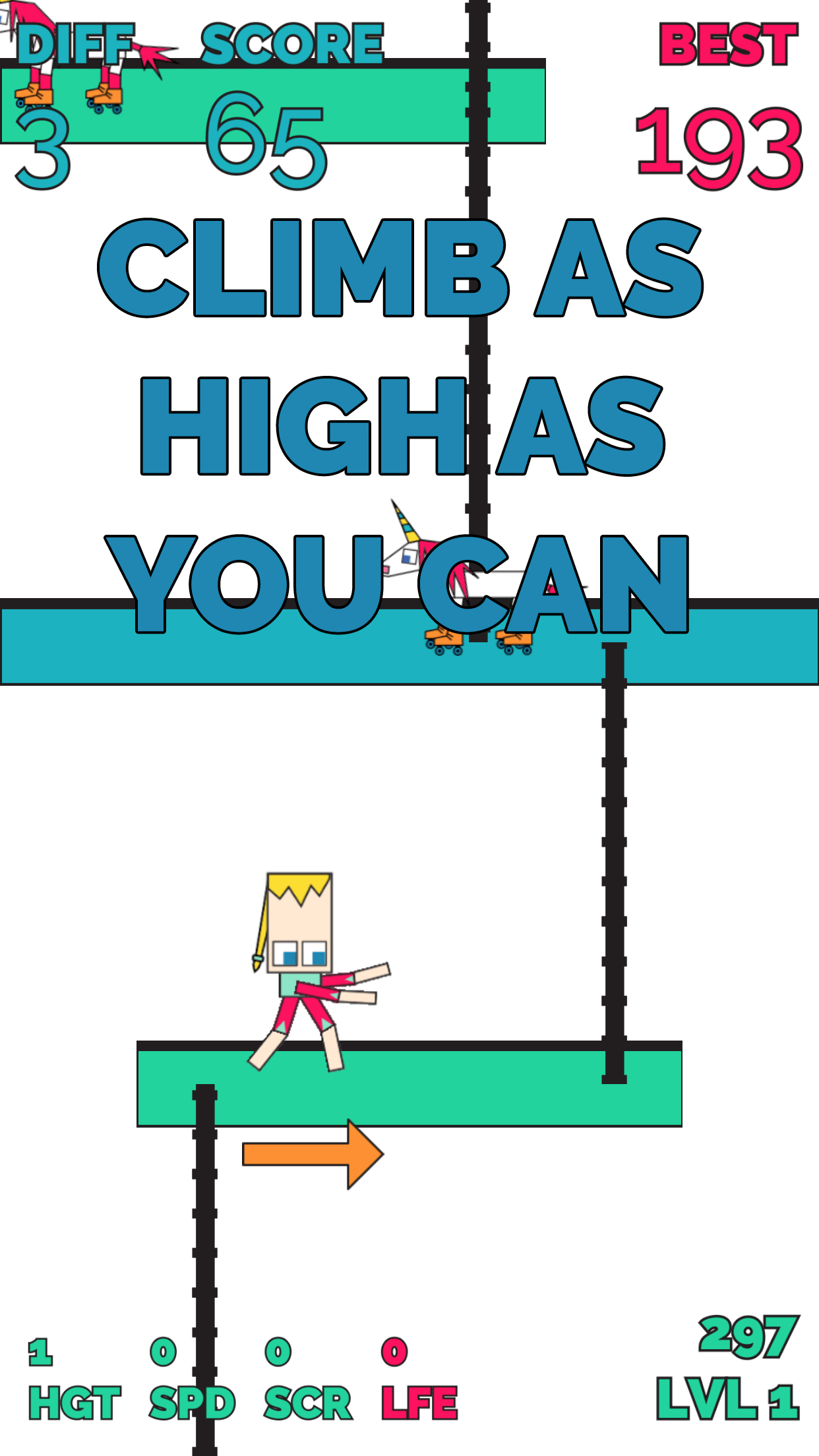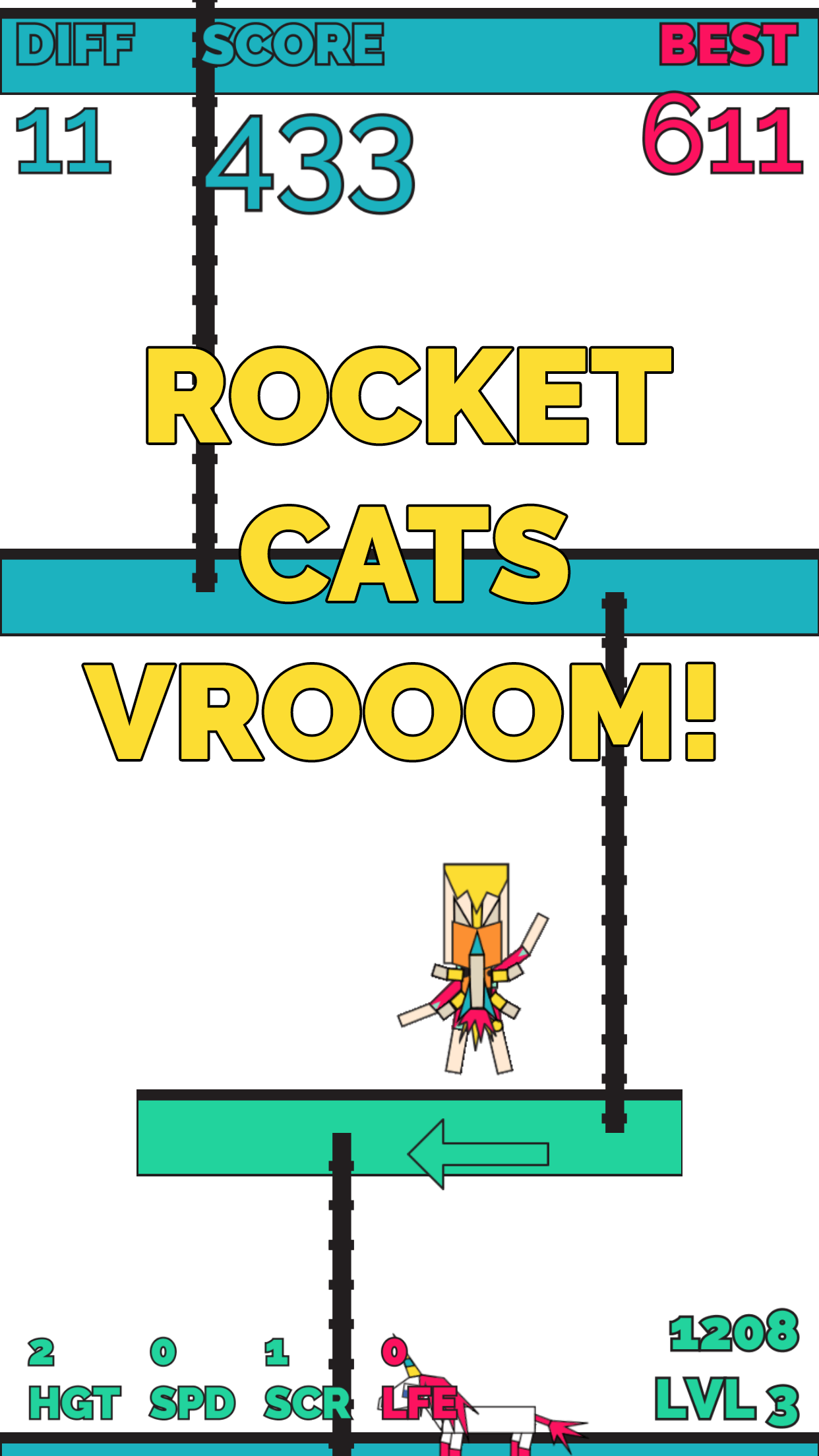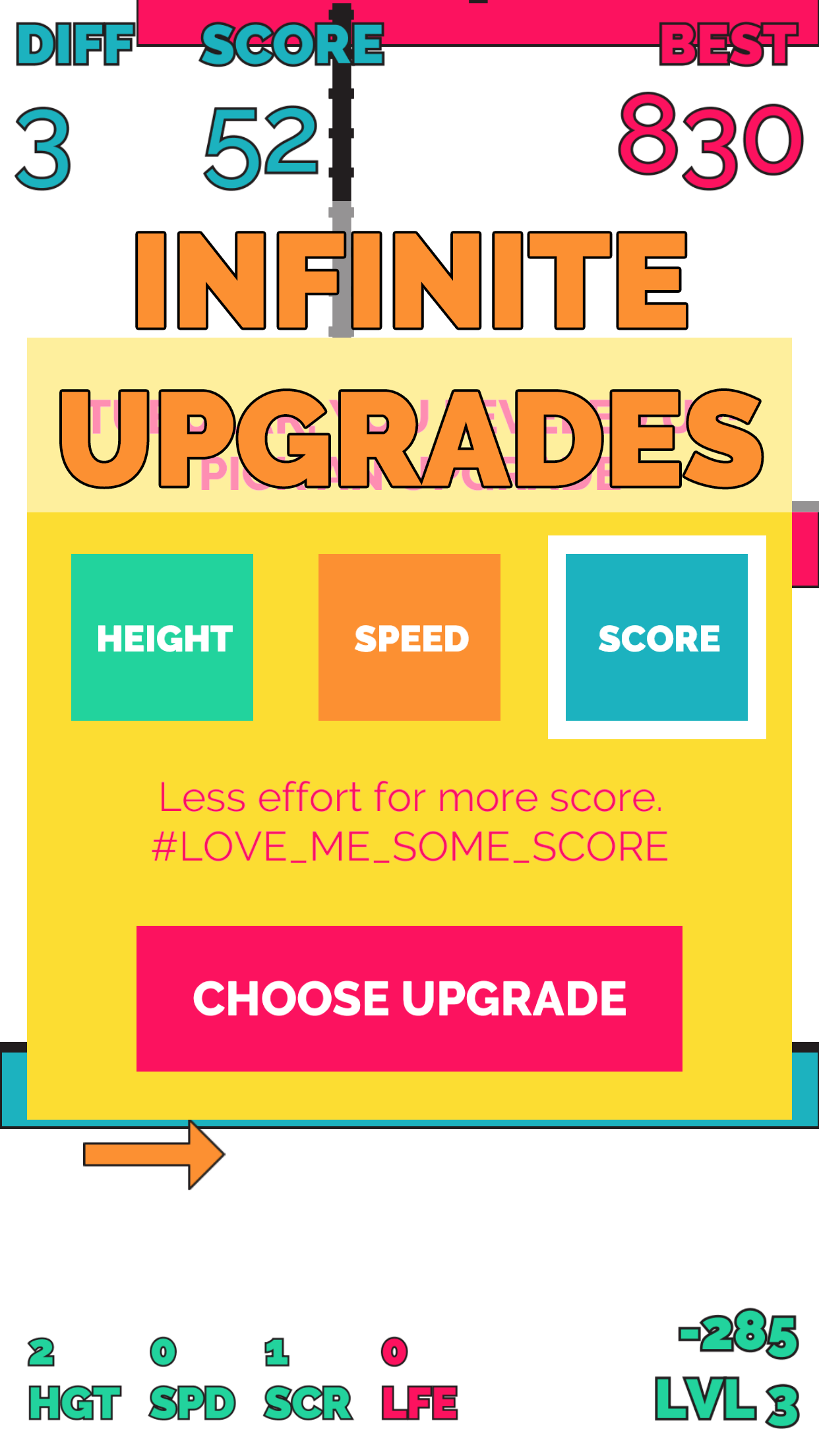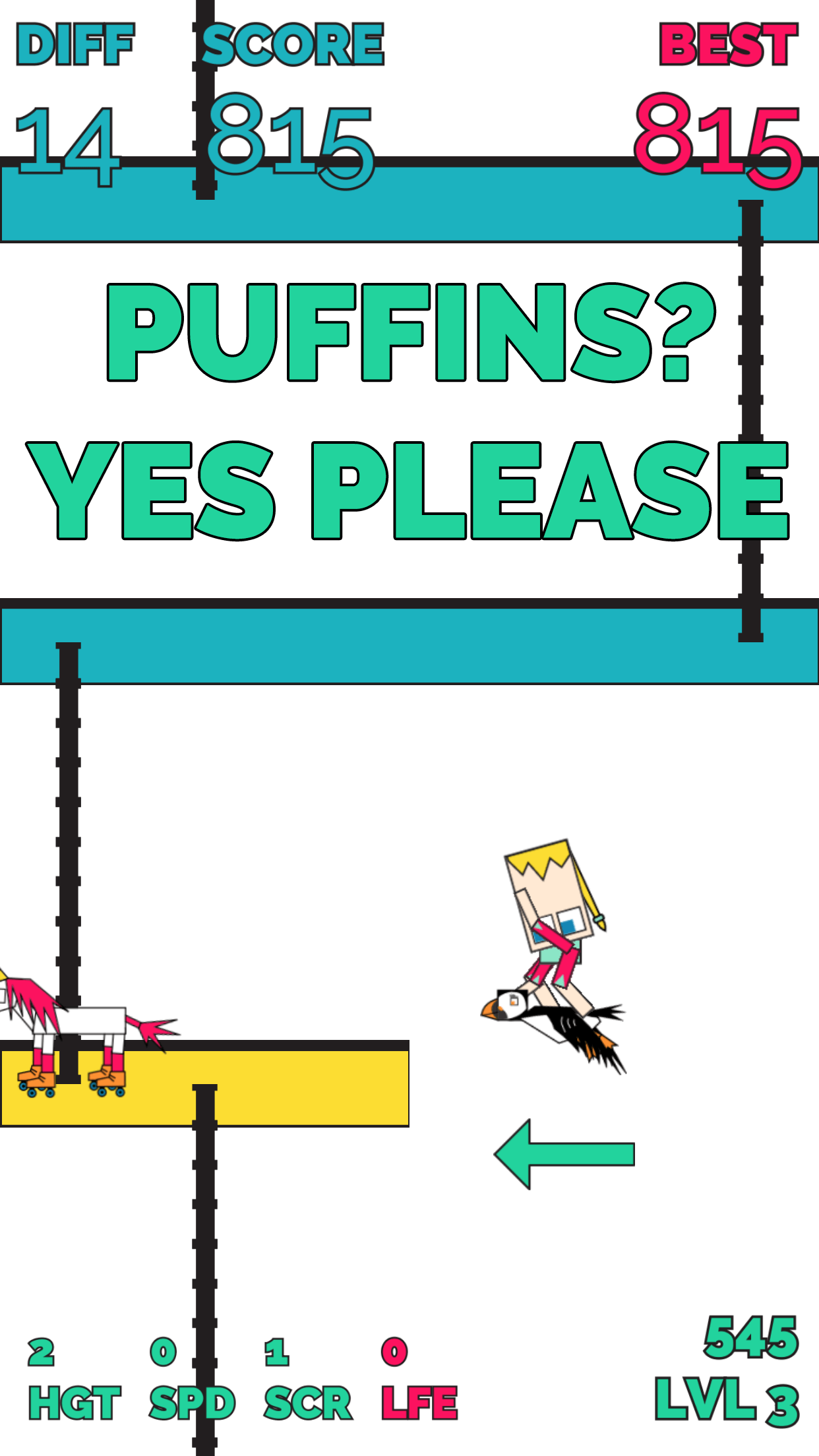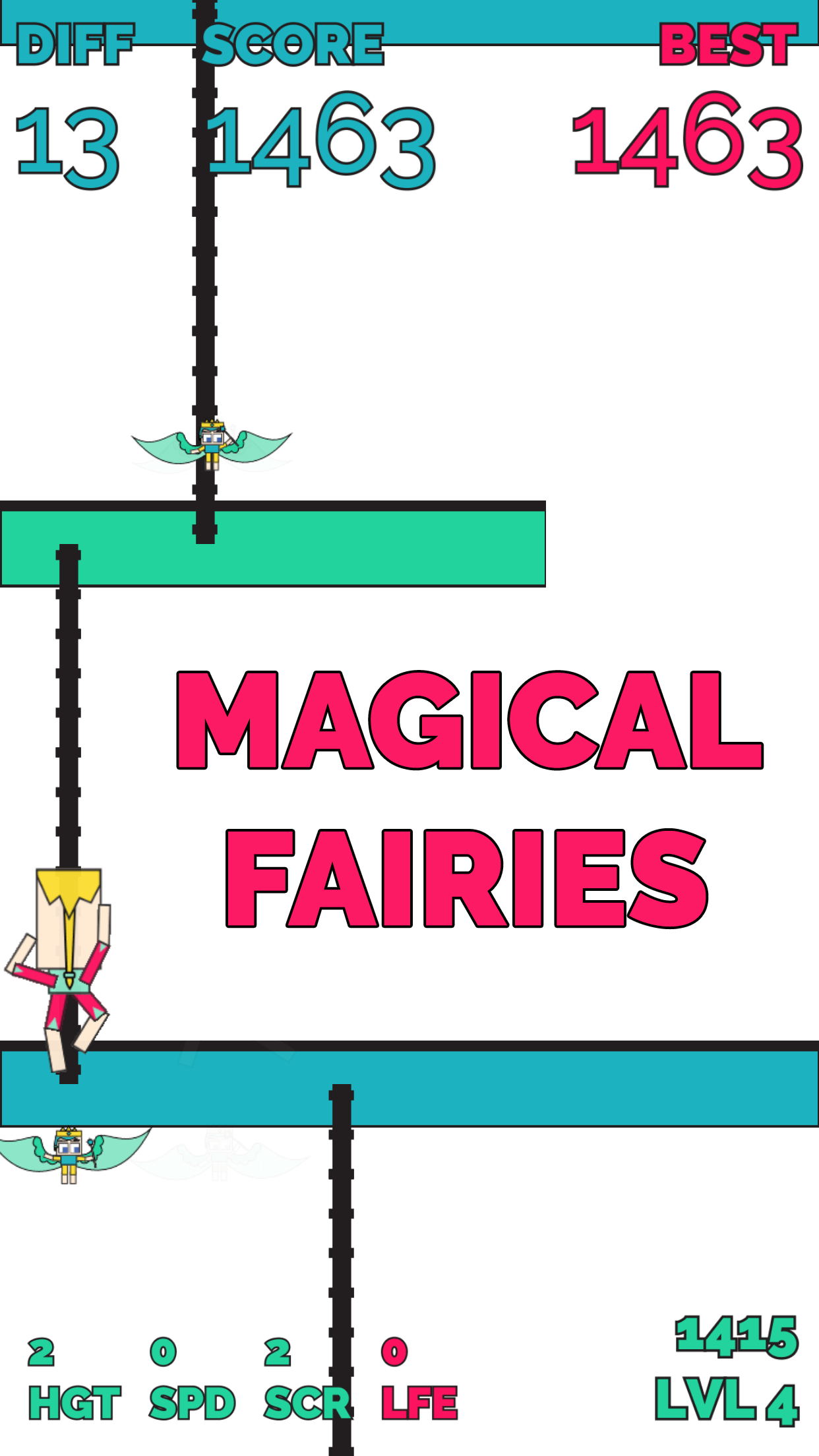 Game Time
Compete to get the highest score between you and your friends!
Technologies Used
Defold
LUA, Spriter, Affinity Designer